The Office of the Executive Vice Chancellor, in consultation with the Santa Barbara Division of the Academic Senate, has oversight for academic planning and programming, the development and implementation of academic policy, and the academic personnel process.
The office has responsibility for all academic units, on and off-campus instructional activities, and instructional support programs. It maintains formal liaison with the Office of the President. The Executive Vice Chancellor is the chief academic officer of the University of California, Santa Barbara.
UCSB is enormously proud of the national and international recognition, a credit to its outstanding faculty, students, research and instructional programs. The Executive Vice Chancellor is committed to working with all of the UCSB constituents to chart a strategic path that positions UCSB as one of the nation's top research universities in the 21st century; one that emphasizes our commitment to the highest quality of teaching, research, public service, outreach, and the pursuit of excellence and diversity.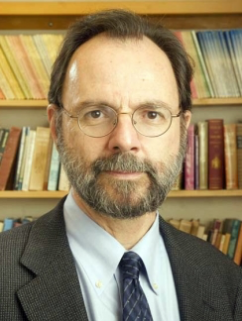 David Marshall
Executive Vice Chancellor
Professor of English and Comparative Literature
david.marshall@ucsb.edu
(805) 893-2785
5105 Cheadle Hall
Division of Academic Affairs
UCSB Reads
UCSB Reads is an award-winning campus-wide and community-wide "one book" program. Each year, a committee of faculty, staff, students, and community partners convene to select an intellectually stimulating, interdisciplinary book by a living author that appeals to a wide range of readers and can be incorporated into the UCSB curriculum. Learn more here
Academic Affairs Student Internship Program
The Academic Affairs Student Internship Program provides an opportunity for undergraduate students to develop professional skills while also learning about careers in higher education administration, including opportunities here on the UC Santa Barbara campus. Learn more here